Back to Observatory Shop main page

No other telescope shows so much for so little!
Easy to assemble – Quality optics – Great for beginners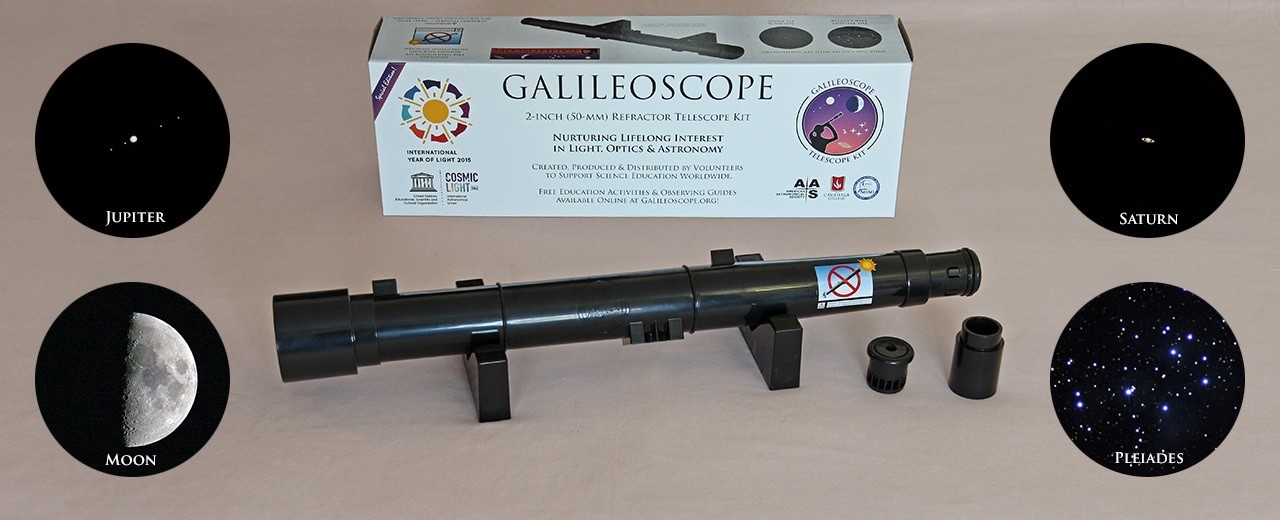 Click photos to enlarge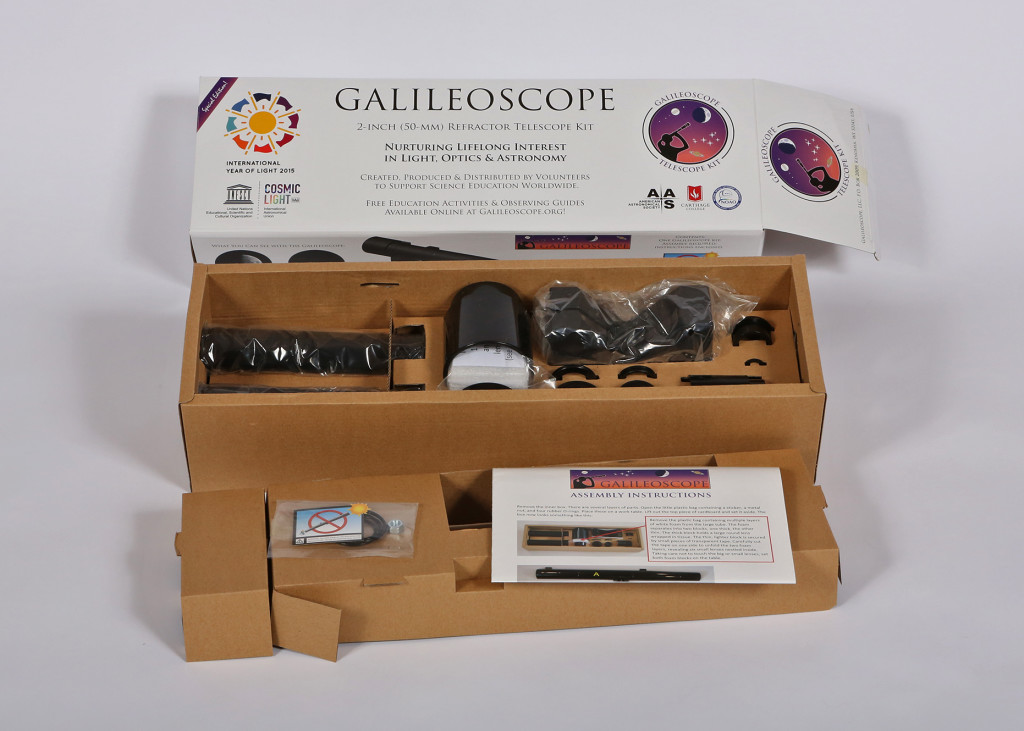 View The Sky And Celestial Bodies Just As Galileo Did 400 Years Ago
The Galileoscope is 400 years of product development in the making – this high-quality, low cost telescope kit was developed by leading astronomers, optical engineers, and science educators to showcase how early astronomers made their discoveries. Once assembled, the telescope will offer views of lunar craters and mountains, four moons circling Jupiter, the phases of Venus, Saturn's rings, and countless stars invisible to the unaided eye.
Don't waste your money on a toy or department store telescope. Get the beginner's telescope designed by astronomers!
$45.95
Plus S&H
U.S.Orders Only
QUICK OVERVIEW
Ideal for beginners!
Similar to the telescope used by Galileo.
Sight an object, push/pull the focus tube and enjoy bright, clear images.
Fits any standard camera tripod.
The Galileoscope telescope is an easy-to-assemble, 50-mm (2-inch) diameter, 25- to 50-power achromatic refractor.
Explore how optics work, then go outside at night and see the celestial wonders first glimpsed by Galileo more than 400 years ago.
For ages 10+
WARNING: Use with adult supervision only. CHOCKING HAZARD – small parts. Not for children under 3 years.


.
EASY TO ASSEMBLE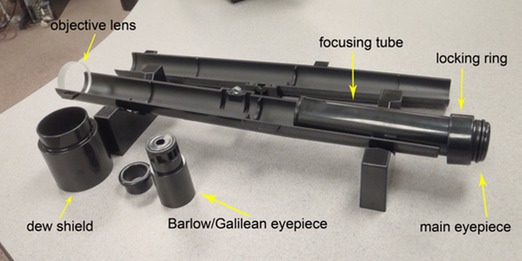 Watch this video to see how simple the Galileoscope is to assemble.
Be sure to explore teachingwithtelescopes.org
for extensive information about assembling and using a Galileoscope.
.
Check out the Galileoscope Observing Guide at


http://teachingwithtelescopes.org/Galileoscope_Observing_Guide.pdf
.
.
.
Back to Observatory Shop main page